Why Luxury Custom Pillow Covers From Kalin Marie Are the Perfect Wedding Gift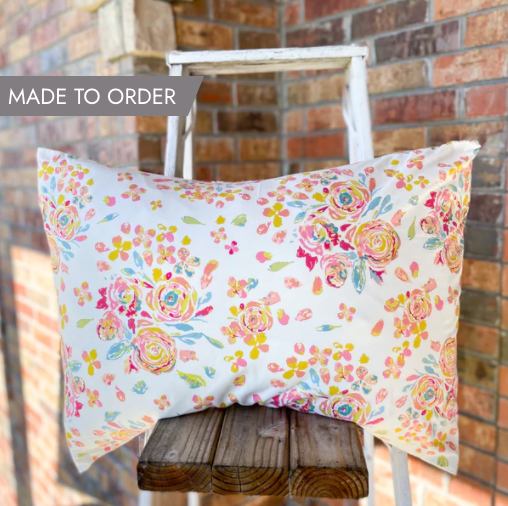 Wedding season is upon us soon, and it will be time to start thinking about the perfect gift. It's a gift that stands out from the rest but shows how much thought and care you put into it. One gift that is sure to please every new couple is custom pillow covers for their home together.
Kalin Marie explains why our custom pillow covers make wonderful wedding gifts for every couple.
Our Custom Pillow Covers Are Handmade
Decorative pillow covers are a must for any couch or bed, but they can be bought from just about any department store. At Kalin Marie, all of our pillow covers are made by hand by local seamstresses, many of whom are working mothers and grandmothers.
If you are looking for something a bit more special than massed-produced covers for your newlyweds, then our custom pillow covers are just what you are looking for. Upon order, your pillow covers will be hand-sewn to your specifications.
Related Post: They are Plush and Beautiful, but what Goes into Making a Plush Blanket by Kalin Marie?
Our Custom Pillow Covers Can Be Personalized
This can be extremely helpful if you know the colors of the room or bedding that your pillow covers need to match. Our Minky pillow covers come in various sizes to match everything from square pillows to king-sized pillows and can be made from over 100 colors or patterns.
Choose from solid Minky neutral colors, bright and unique colors, or patterns with everything from flowers to plaid.
Our Custom Pillows Can Be Embroidered
If you want a gift that can be personalized with names, dates, or a short quote, we have several options available. Our state applique pillow covers can be personalized with an applique of your home state, and a heart placed over the spot where you live.
We can also personalize a pillow cover with up to 4 lines of a favorite quote, verse, song, or poem that may be special to the newlywed couple. Or to celebrate the wedding, we can embroider the last name and a date.
Related Post: Kalin Marie: A Women-Owned Business Sewing Up Luxury
Kalin Marie Can Make What You Need
Whatever it is you are looking for to complete your perfect wedding gift, you can find it at
Kalin Marie
. We also sew custom Minky blankets, bedding, and more! To order, visit our
online shop
today or send us an
email.