Kalin Marie: A Women-Owned Business Sewing Up Luxury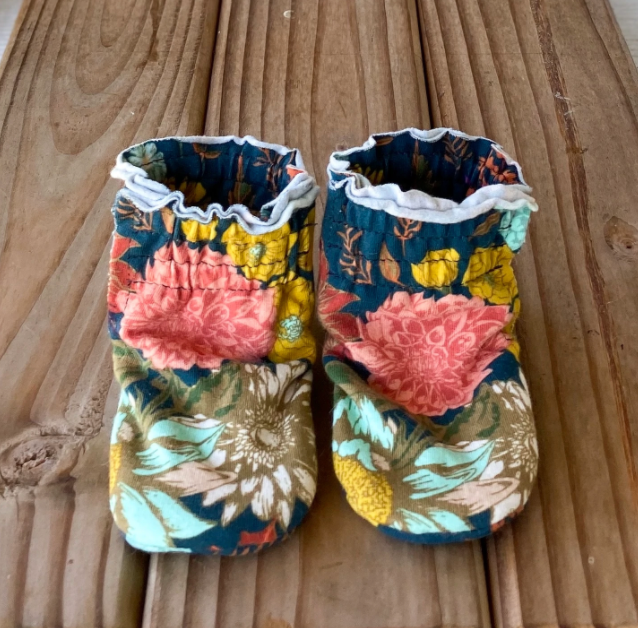 According to a March 2021 report from the US Census Bureau, women-owned companies made up nearly 20% of all businesses in the United States in 2018. While that may not seem like much, have no fear. Those numbers are growing. A report from Fundera says that in 2020, nearly 40% of all businesses in America are women-owned. 
And of that 40%, Kalin Marie Handmade Luxury Custom Goods is one of them. 
Small Start for Small Things
Kalin Marie didn't start sewing until she was in her 30s. After taking a class and buying a used machine, she realized not only did she love it, but she had a knack for it. A few years later, Kalin Marie Luxury Custom Goods was born. The company began small, making small things like luxury baby booties and blankets. Within a year, they would expand to create beautiful custom gifts for anyone. 
Located in Ozark, Missouri, this little shop employs ten people and wants to expand in 2022. According to Fundera, women-owned businesses generate $1.8 trillion a year. Kalin Marie is part of a generation with plans to increase.
"We are looking to expand soon, possibly take on some in-house seamstresses so we can do more, develop new products, and continue our growth," Kalin Marie explains. "We are a Luxury Soft Goods Brand making the world cozier for all ages."
The Rise in Work for Stay at Home Moms 
As more and more mothers either opted to become professionals and enter the workforce or were forced to do so out of a need for a dual-income family, America saw more than a decade of decline in stay-at-home mothers. In 2014, data began to show a switch, with more women opting to stay home. While this can be rewarding - spending more time with children, saving money on daycare, commuting, and incidentals - it can leave some women feeling a little unfulfilled and a little cash-hungry. 
Today, more and more jobs are becoming available for stay-at-home moms and empty nesters. Jobs that offer services like freelance writing, resume writing, consulting, sewing, and designing are now more prevalent than ever before, allowing mothers to make money and still fulfill their need to raise their children. 
A mother of three, Kalin Marie believes this option is vital to women and the workforce. 
"Most of our sewers are stay-at-home moms or empty-nesters," she says. "So they are looking for flexibility, and extra income to help their family finances or save up for something fun."
Contact Us Today
Like millions of women worldwide, Kalin Marie's business was born out of a love for something and blossomed into a drive and determination to make it more. The rise of women-owned businesses continues. When you're online looking for that perfect gift or service, we encourage you to remember to shop local when you can and look for women-owned businesses. 
Are you in the market for a perfect custom gift?
Contact us today to get started.
Our expert seamstresses will be able to guide you through finding the perfect look you need for that special someone in your life.