Why a Custom Minky Play Mat Makes the Perfect Gift for a New Baby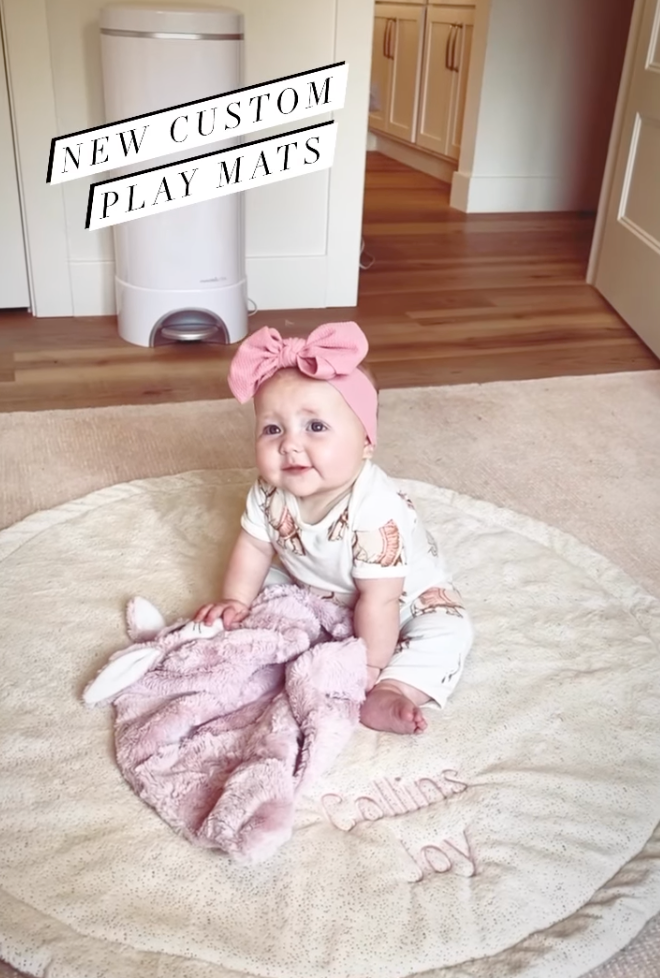 Are you looking for the perfect gift for a new baby? Consider getting them a custom Minky play mat from Kalin Marie! A Minky play mat is a soft, comfortable 40'' round mat perfect for babies to lay and play on. It can be personalized with a custom design, making it an incredibly special and unique gift. 
Not only is a custom Minky play mat a thoughtful present, but it is also incredibly practical. It's softness and cushioned design make it ideal for babies who are learning to roll, sit up, and explore. So what makes a Minky play mat so great?
They Have a Minky Top
These mats feature a plush luxe or smooth luxe Minky top that's incredibly soft to the touch. Minky fabric is a popular choice for baby items because it's so gentle and snuggly. With a custom Minky play mat, your little one will have a safe, comfortable surface to lay or explore on, no matter where you are.
Related Post: How to Wash a Minky Blanket
The Bottom Is a Coordinating Waterproof Canvas
This is a great feature for parents who want to make sure their baby's play area stays dry and clean. Whether you're using the play mat for tummy time, playtime, or even mealtime, the waterproof canvas material will prevent any spills or accidents from seeping through to the floor underneath. With this durable and practical bottom layer, you can feel confident that your baby's play mat will last through all their adventures.
A Layer of Polyester Keeps Them Padded
The middle layer of polyester padding ensures the play mat is comfortable and cozy for babies to lie and play on, making it an ideal choice for tummy time, napping, or just lounging around. 
They Can Be Customized and Embroidered
One of the best things about a Minky play mat from Kalin Marie is that it can be customized to fit your preferences. The top Minky layer of the play mat can be made in any color or pattern, allowing you to create a unique look that matches the baby's nursery or your personal style. 
Plus, you can add a special touch by getting the baby's name or initials embroidered onto the play mat. This a great way to personalize the gift and create an heirloom that parents will cherish.
They Roll Up For Travel
One of the most appealing features of a custom Minky play mat from Kalin Marie is its portability. These mats can easily roll up, making them a great option for families on the go. Once rolled up, you can tie the mat closed with the attached satin ribbon and slide it into your bag or stroller. No fuss, no mess — just a beautiful, durable play mat that can go wherever your family goes.
Related Post: The Many Benefits of Shopping Small and Supporting Women-Owned Businesses
Custom Minky Play Mats From Kalin Marie
Kalin Marie
, based outside Springfield, Missouri, makes luxury personalized baby items and gifts, including Minky blankets, Minky booties, and more. To order, visit our
online shop
today or send us an
email.