Calling All Muggles: Snuggle Up with Harry Potter Minky Fabric Blankets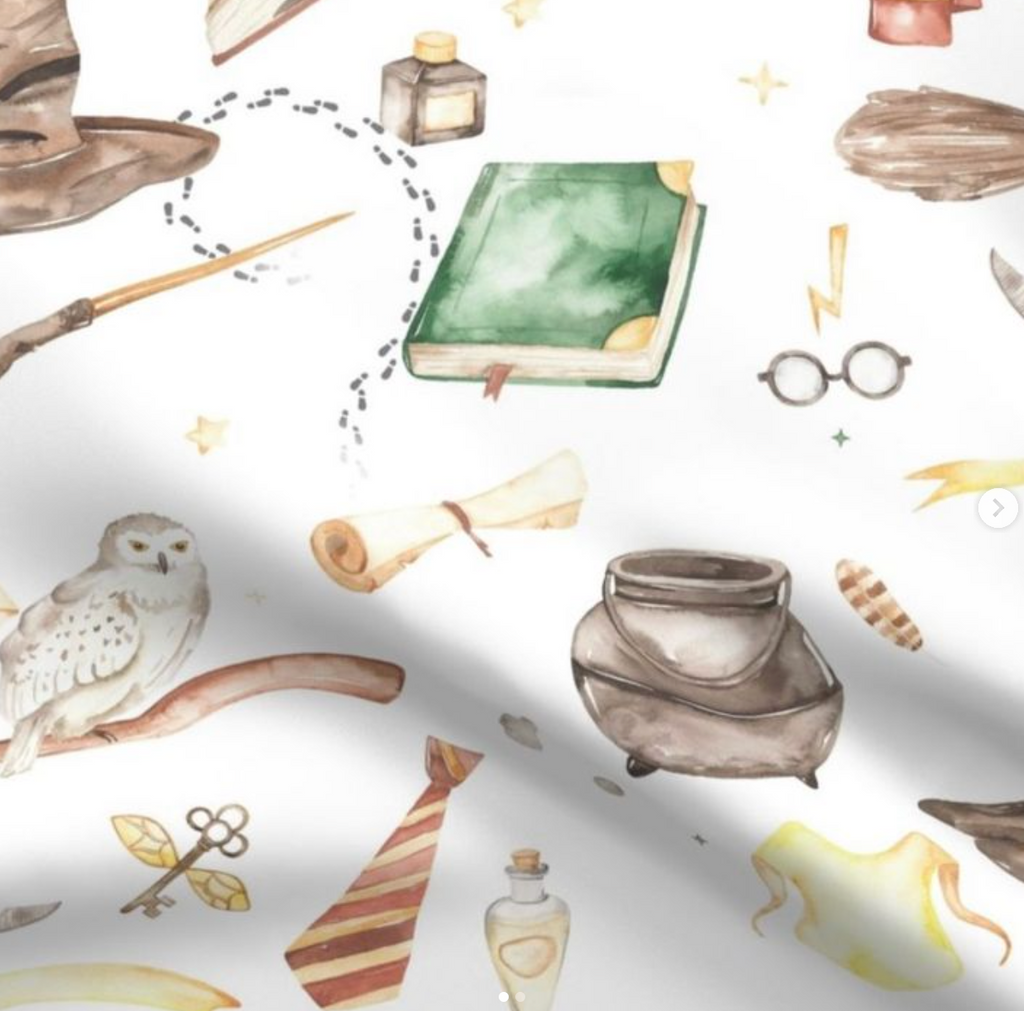 Calling all Muggles! Are you looking for a way to get cozy and show off your love of Harry Potter? Look no further! Kalin Marie is bringing out a limited edition of Harry Potter Minky fabric blankets that will have you snuggling in style. These are perfect for a movie night with friends, lounging in your bedroom, or just getting comfortable with a good book. 
These blankets are made with the finest Minky fabric and will make you feel like you've stepped into the world of Harry Potter. So what are you waiting for?  Grab your favorite wand, get ready to cast your Patronus Charm, and start cuddling up with Harry Potter Minky fabric blankets today!
Why Minky Blankets Are Perfect for Potterheads
Harry Potter Minky blankets are the ultimate must-have for all Potterheads out there. These magical blankets are the perfect way to snuggle up and immerse yourself in the enchanting world of Harry Potter. Made with high-end Harry Potter Minky fabric, they are unbelievably soft and cozy, providing the ultimate comfort for all your wizarding adventures. Whether curling up with a Harry Potter book or binge-watching the movies, these blankets will transport you straight to Hogwarts.
But the magic doesn't stop there! These Minky blankets are not only soft and stylish, but they are also very durable and easy to care for. They are machine washable, so you don't have to worry about spills or accidents during your movie marathons. With their high-quality construction, these blankets will stand the test of time, so you can enjoy the magic of Harry Potter for years to come.
Related Post: How to Wash a Minky Blanket
Handmade and Customizable
One of the unique aspects of the Harry Potter Minky blankets from Kalin Marie is that they are all handmade in the United States. Each blanket is crafted with the utmost care and attention to detail, so you know that you are receiving a high-quality product that you will cherish for years to come. 
Not only are these blankets handmade, but they are also customizable. You have the option to choose from a variety of bordering materials and embroidery designs, allowing you to add a personal touch to your blanket. Whether you want to showcase your favorite Hogwarts house colors or include a special message or quote, the customization options are endless.
Support a Woman-Owned Business
When you purchase a Harry Potter Minky blanket from Kalin Marie, you're not just getting a cozy piece of fandom. You're supporting a woman-owned and operated business. And let's face it, Hermione would be proud.
The seamstresses who craft Kalin Marie's luxurious blankets make everything by hand upon order, so you are getting a one-of-a-kind piece that can't be found anywhere else.
Related Post: The Many Benefits of Shopping Small and Supporting Women-Owned Businesses
Harry Potter Minky Fabric From Kalin Marie
Kalin Marie
, based outside Springfield, Missouri, makes luxury personalized baby items and gifts, including Minky blankets, Minky booties, and more. To order, visit our
online shop
today or send us an
email.