Creative Ways to Use Your Custom Pouch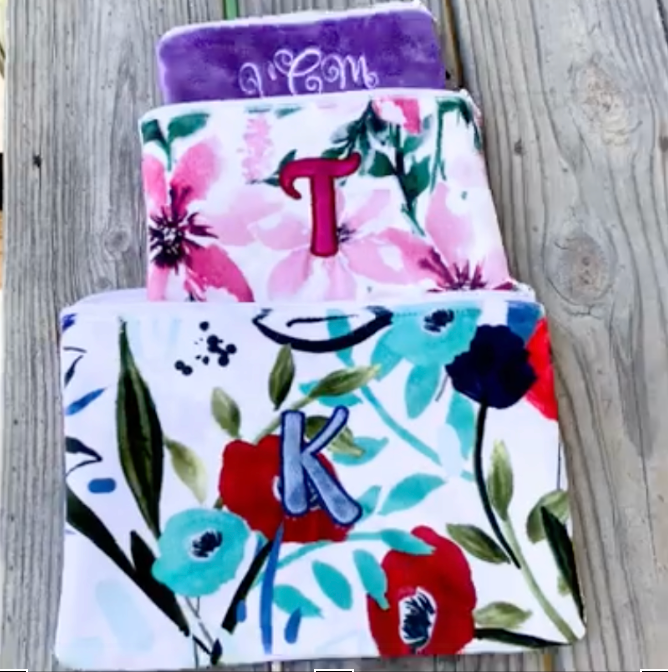 Are you looking for ways to make the most out of your custom pouch from Kalin Marie? Minky pouches are incredibly handy and can be used to organize everyday items while being a stylish addition to your outfit. Read on to discover some creative ways to use your custom pouch!
Custom Pencil Pouch
A custom pencil pouch can be a great way to add some personality and style to your child's school supplies. Kalin Marie offers custom Minky pouches that can be customized with embroidery and patterns or colors of your choice. These pouches are not only stylish but also functional, providing a secure and convenient place to store pencils, erasers, and other small school essentials. With a personalized pencil pouch, your child will feel more confident and excited about heading back to school!
Related Post: The Many Benefits of Shopping Small and Supporting Women-Owned Businesses
Custom Jewelry Pouch
A custom Minky pouch is a fun and stylish way to keep your jewelry safe and separated from other items in your bag. These soft and luxurious pouches come in a variety of colors and patterns to match your style. Plus, their soft texture helps prevent scratches and damage to your delicate jewelry. Use it to store your favorite necklace, earrings, bracelets, or rings and keep them organized and protected while on the go.
Minky Wipes Clutch
For those who need to carry around wipes, diapers, and other baby essentials, Kalin Marie offers a special Minky wipes clutch. This custom pouch has one pocket designed to hold and distribute wipes, while the other pocket can hold everything else, like diapers and medicine. 
The soft and gentle Minky fabric used for the clutch is perfect for delicate baby skin and comes in a variety of colors and designs. The Minky wipes clutch is also great for traveling and can easily fit into a larger diaper bag or tote. Customize it with your little one's name and match it to your other baby accessories!
Custom Makeup Pouch
If you're someone who loves to carry their makeup essentials around, then a custom Minky pouch is perfect for you! With its waterproof lining, you won't have to worry about any leaks ruining your bag or other items. Not only that, but the pouch can be customized to fit your style, whether you want it with a favorite quote, color, or a unique pattern. Keep your favorite lipsticks, mascaras, and other cosmetics in one place and make them easy to access with a custom pouch from Kalin Marie.
Related Post: How to Wash a Minky Blanket
Custom Tool Pouch
A custom Minky pouch is not just for makeup or jewelry! It can also make for a cute and functional custom tool pouch. Why settle for a boring tool bag when you can have something personalized and fun? The waterproof lining makes it practical for storing tools that may leak or get wet. You can even add a motivational quote or a pattern that reflects your personality. 
Plus, when you purchase from Kalin Marie, you can feel good knowing your pouch was handmade by talented seamstresses in the United States. So why not add a little flair to your toolbox?
Minky Custom Pouches From Kalin Marie
Kalin Marie
, based outside Springfield, Missouri, makes luxury personalized baby items and gifts, including Minky blankets, Minky booties, and more. To order, visit our
online shop
today or send us an
email.