They are Plush and Beautiful, But What Goes Into Making a Custom Blanket by Kalin Marie?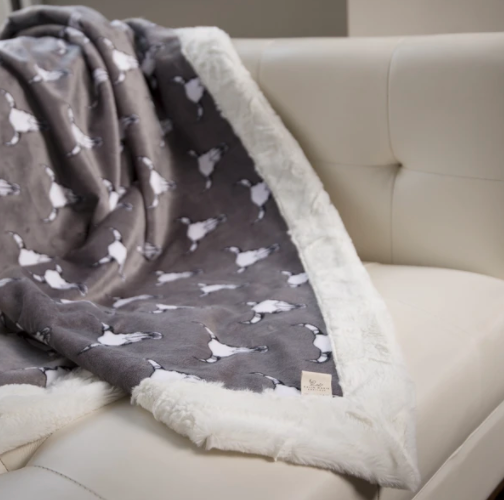 Have you wondered what you are getting when you order a blanket from Kalin Marie? It is a beautiful story from beginning to end. Let Kalin Marie walk you through the custom blanket process from when we order our high-quality fabrics until it arrives on your doorstep.
High-Quality Fabrics and Threads
We first choose our fabrics based on what new styles the manufacturer has to offer, along with what we believe our customers will love. We love having different and unique patterns available for our customers to choose from when crafting their handmade custom blankets.
We also only use the highest quality fabrics and threads in our blankets, so you know what you will be getting will be beautiful and durable.
Hand-sewn Locally 
Perhaps one of the best parts about our handmade blankets is that our seamstresses are young women, moms, or grandmothers living around the Ozark, MO area. Most of our seamstresses are either stay-at-home moms or empty nesters looking for extra income and flexibility. While our seamstresses have excellent sewing skills, we love teaching them to empower themselves and do more than they ever thought they could.
Once an order is placed, our cutter prepares the fabric, and the blanket is assigned to a seamstress. Typically an order takes 3 to 5 weeks to complete, depending on how many orders we have and how many seamstresses are available.
Delivered to You With Love
Once a blanket is complete, the seamstress brings it back to be photographed with other orders for our Instagram account, and then we ship it to you! Whether your custom blanket is for you to enjoy or is a gift for someone special, we know you will love it as much as we do!
Our Blankets Make Luxury Gifts
Visit our
website
if you are looking for a beautiful handmade gift crafted locally in the Ozarks. We also make custom booties, loveys, and stuffies and have a collection of ready-to-ship blankets.