Why a Handmade Minky Blanket Is the Perfect Mother's Day Gift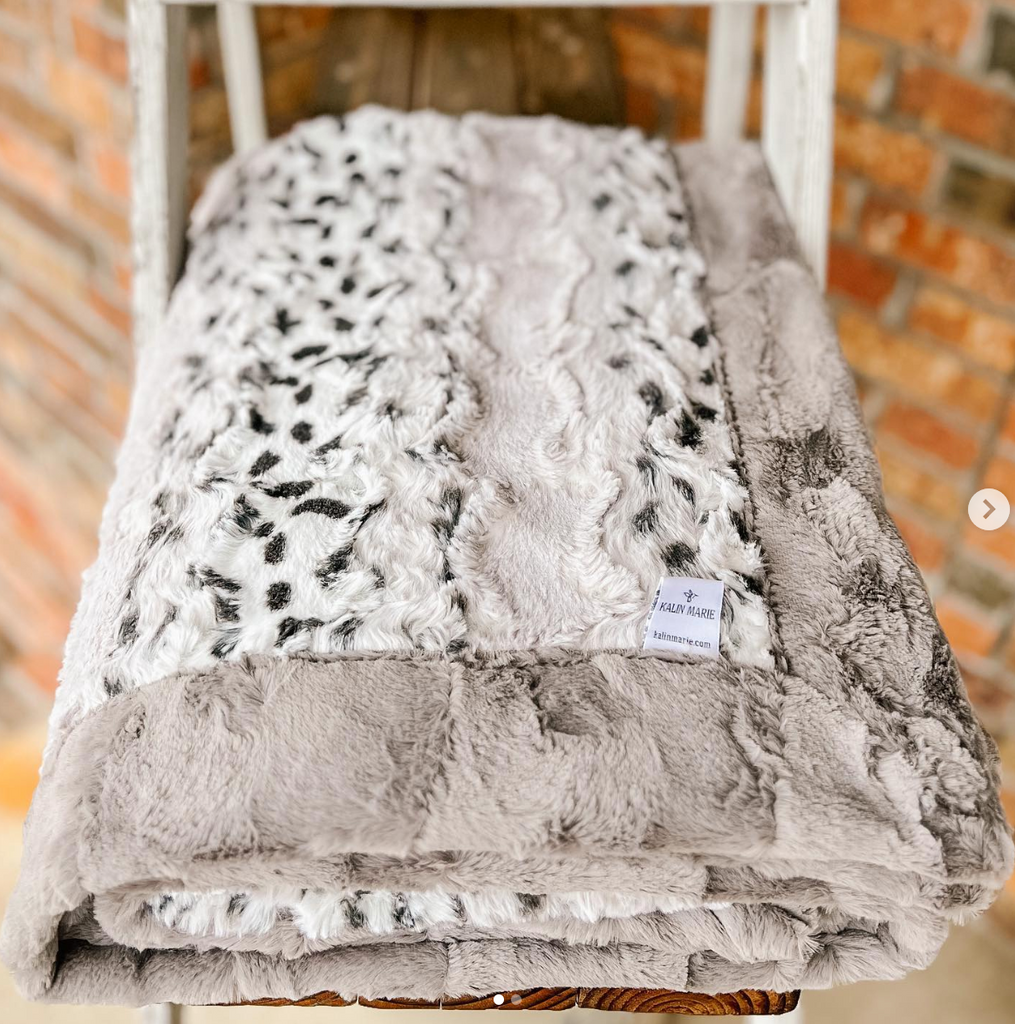 Mother's Day is that wonderful day when we get to show appreciation for all the mother figures in our lives, including moms, grandmas, and aunts. Clearly, these wonderful women deserve more than just a day dedicated to them, but we want to make this one day really count.
Finding the perfect Mother's Day gift can be difficult because you want it to show how much you appreciate her and bring a smile to her face. Kalin Marie explains why handmade Minky blankets make a beautiful and unique gift perfect for Mother's Day.
They Are Customizable
All of our blankets can be customized using various colors or patterns of fabric, as well as embroidered with a name or quote. You can choose a fabric that matches her personality and style or a fabric that coordinates with the color scheme of a living room or bedroom.
Embroidery is also a great way to personalize it. Add her name, the names of kids or grandkids, a date, or even a favorite Bible verse. The options are endless, so you are sure to find a combination she will love.
Related Post: Minky Scrap Box Ideas, Perfect For Crafters
They Are Handmade
All the Minky blankets from Kalin Marie are handmade in the U.S. by local Ozarks seamstresses. When you place an order with us, your item won't just be pulled from a warehouse. Instead, a seamstress will custom-make your blanket to your specifications from our fabrics on hand.
Your mom or mother figure will be delighted to receive a gift specially crafted with her in mind. She will also be pleased to know that by supporting Kalin Marie, you are supporting a small, women-owned business.
They Are Luxurious
Minky blankets are popular for their plush, ultra-soft feel and elegant look. They are beautiful to display across furniture, or they can be used to snuggle in bed with. Make your handmade Minky blanket part of a relaxing spa gift, complete with fluffy slippers (or Minky booties), a cooling eye mask, and a bag of specialty coffee.
They Are Easy To Wash
Minky owners are often afraid to wash their blankets because they don't want to ruin their softness. Washing Minky blankets is actually quite simple and quick, as long as you take extra care to avoid damaging the fabric.
First, wash your Minky blanket in cold water on a delicate cycle. It is best to wash these blankets by themselves. Next, use a small amount of mild, dye-free detergent in the washer. Do NOT use fabric softener or fabric softener sheets since this can cause the Minky to matte. Last, air dry your blanket or tumble dry with NO heat, again to avoid matting. Washing Minky is simple and requires very few steps.
Related Post: How to Wash a Minky Blanket
Handmade Minky Blankets from Kalin Marie
Treat your mom this Mother's Day with a handmade Minky blanket from
Kalin Marie
. We also sew custom snuggle buddies as well as Minky baby blankets, baby booties, and loveys. We also custom-make a variety of other luxury items for your home, including blankets and pillow covers. To order, visit our
online shop
today or send us an
email.