5 Great Minky Gifts for a New Baby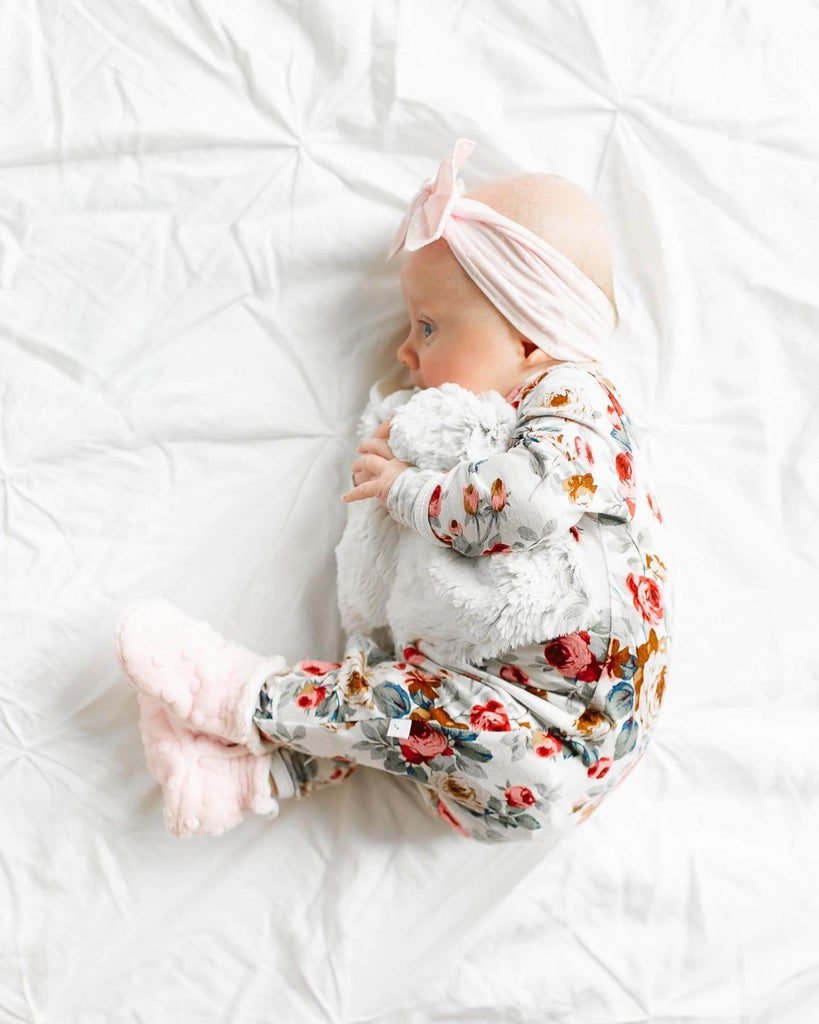 Minky is a favorite material for new baby gifts because it is warm, hypoallergenic, and incredibly soft. But Minky can be made into more than just blankets.
Kalin Marie makes several handmade Minky items that would make great gifts for new babies. Here are five fun ideas.
1) Minky Baby Booties


At Kalin Marie, we are known for our Minky baby booties.  Our booties start at preemie and actually go up to youth sizes, and can even be made in women's sizes. (Matching mommy and me booties anyone?)
Our booties can be customized to any color, type of material, and size. We also use a double elastic band around the top to keep booties in place. Unlike socks, which even new babies quickly learn to kick off, the elastic comfortably holds the booties in place and keeps their feet warm.
2) Minky Lovies


Lovies are tiny blanket squares that are small enough for baby hands to hold, and they come with a loop that can be attached to a pacifier. They can be made with any of our Minky patterns and can even be customized with a name.
Lovies are a great way to keep pacifiers from getting lost and can even be matched to the same pattern as the booties, which makes for some adorable pictures.
Related Post: Minky Fabric FAQs
3) Minky Stuffies


Stuffies are often a baby's first favorite toy, but these aren't your typical stuffies. Ours are made of luxurious Minky material, so the stuffies are incredibly soft and loveable.
 Our handmade Minky stuffies are made to order, and you can choose custom colors and embroidery. A personalized stuffed puppy, lamb, or another animal with the child's name on it will make a beautiful addition to a nursery.
4) Minky Snuggle Buddy


At Kalin Marie, our Minky snuggle buddies are a mix between our stuffies and blankets. They come in owls, bears, fawns, and lambs, and have the animal on top of a soft, snuggly blanket. They are great for small babies who may have an easier time grabbing a blanket than a large stuffed animal.
5) Minky Blankets

We can't list the best Minky baby gifts without including Minky blankets. Blankets made from our luxurious Minky material are soft enough for a new baby's skin and can be personalized to match nursery themes and colors.
Handmade Minky Gifts From Kalin Marie
To view our adorable, handmade Minky items, visit Kalin Marie. We sew custom Minky blankets, lovies, stuffies, bedding, and more! To order, visit our online shop today or send us an email.