5 Ways to Show Someone You Love Them with a Customized Gift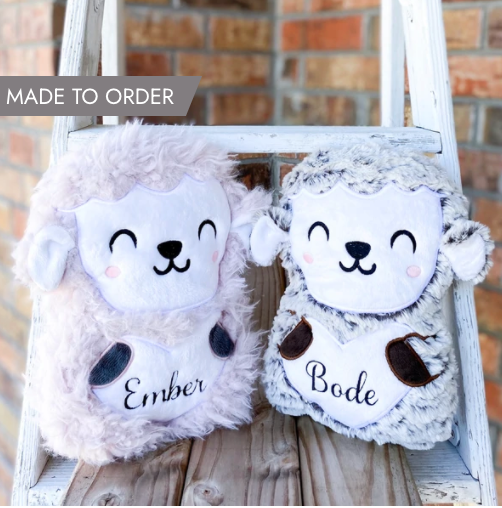 Sometimes finding that perfect gift can be tricky - are you trying to buy for the person who has everything? Or the person who never seems to want or need anything? When it's time to buy for them, nothing ever seems quite right.
At Kalin Marie, we understand your anxiety. That's why we have designed gifts that can be customized specifically to the receiver - the right colors, textures, and prints. These gifts will be cherished and received with the same love and appreciation they were given. 
In today's Kalin Marie Luxury Handmade Goods blog, we explore five reasons to give customized gifts. 
A Name is Cherished
Dale Carnegie was quoted as saying: "A person's name is to him or her the sweetest and most important sound in any language." Psychologists say a person's name is the greatest connection to their own identity and individuality. By applying their name to a blanket from Kalin Marie, you are acknowledging their uniqueness and special place on their earth – and in your life. 
While adding a name to a baby's blanket is an excellent gift, having a family name put on a blanket is an excellent way for the entire family to enjoy the luxurious handmade gift. Having the option to choose colors and patterns to fit the decor shows you've put extra thought into the gift. 
Create an Heirloom  
Purchasing a baby's first blanket is often the perfect gift. At Kalin Marie, you can pick out the perfect colors and patterns to match the style of the nursery or the parents' style. The expertly sewn blanket can last for generations, becoming a cherished memento. 
Acknowledge a Special Date 
What about that special date? Perhaps a wedding date, graduation, engagement, or adoption date? Having these dates placed on a blanket signifies the importance of that day and can be cherished and passed down for generations. 
Create a Romantic Moment
Looking to create a romantic moment but want to go beyond flowers and chocolates? Say it with a customized gift. Choosing specific colors and fabrics to design fully-customized bedding tells that someone in your life that they are extraordinary and deserve to cozy up in what they love. 
Uniqueness is Underrated
With social media and fast-paced lives in today's world, it's essential to be reminded just how unique we are. Unique means exceptional, and special is what we all want to feel. By designing a custom gift from Kalin Marie, you're telling the gift receiver that they are genuinely unique - unlike anyone else in this world. And that deserves to be celebrated with a gift made specifically for them. 
Contact Us Today
Does a custom gift sound perfect, but not sure where to start? No worries!
Contact us today to get started.
Our expert seamstresses will be able to guide you through finding the perfect look you need for that special someone in your life.